Culichi Town in North Las Vegas serves Mexican sushi
By Heidi Knapp Rinella / Las Vegas Review-Journal
April 14, 2018 photos by Benjamin Hager
"Mexican sushi" may sound like a paradox, but it's a big thing in the Sinaloa region of our neighbor to the south. Culichi Town at Fiesta Rancho brings Las Vegas both the atypical hybrid and the fun, raucous culture that surrounds it. It's an experience not to be missed.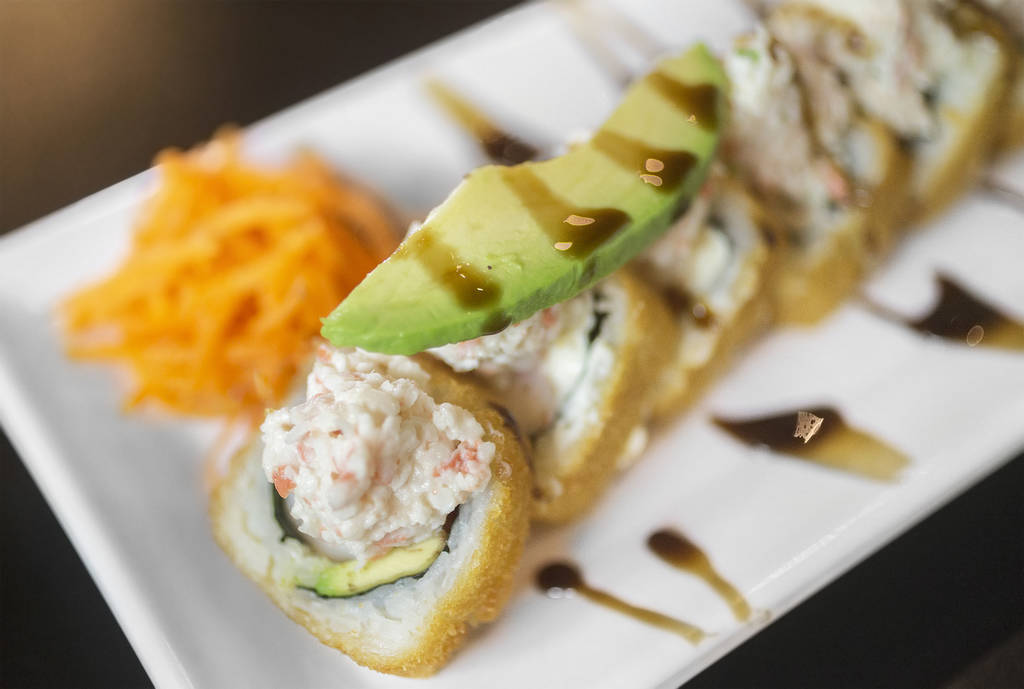 Sinaloan-style sushi — almost exclusively inside-out rolls — is wrapped around cooked meat, fowl and seafood, which means the rolls tend to be heavier and blander than their traditional Japanese counterparts. Instead of wasabi and ginger, Culichi Town's rolls are served with shredded carrots, sliced scallions and sometimes logs of a seasoned paste of surimi, or "krab," and the server brings a phalanx of sauces that lean toward the mayonnaisey, including one tinged with chipotle. Most of the rolls contain avocado and cream cheese. Oh, and a lot of them are coated in bread crumbs and deep-fried like a taquito.
Somewhere, a sushi master is weeping.
But the best thing about fusion treatments is how fun they can be, and that's certainly the case here. The Vegas Roll ($12.95) has cream cheese (or "Philadelphia," in Culichi Town parlance), avocado, cooked chicken, beef, bacon and Monterey cheese tucked inside, and arrives on a platter with squiggles of salsa verde dotted with sriracha. Additional sauces would've been overkill; what made this perfectly executed roll so interesting was the interplay of the crunchy exterior and all that protein within, its neutral nature awakened by the salsa and sriracha.
Mar y tierra ($10.95), a roll common to most Sinaloan sushi places, is a combination of cream cheese, avocado, beef and rice, plus some shrimp to jazz things up a little.