Miami's Celebrity Chef Scene
Miami's Celebrity Chef Scene
Find out why celebrity chefs are heating up things in Miami!
By: Valerie Conners
Miami's dining scene is one of the nation's hottest thanks to some powerhouse chefs leaving their culinary mark. From haute cuisine to funky food trucks, Miami's hottest chefs are dishing up award-winning, attention-grabbing meals. With many Miami chefs also opening their own restaurants, and becoming local and national television personalities, it's easy to understand why foodies are flocking to Miami as a must-try culinary destination. Below you'll discover some of the hottest names currently gracing Miami's culinary scene, and where to find their prized creations, from udon carbonara to the city's tastiest Southern fried chicken. Tuck in your napkin, and sink your teeth in for one tasty ride.
1. Yardbird Southern Table & Bar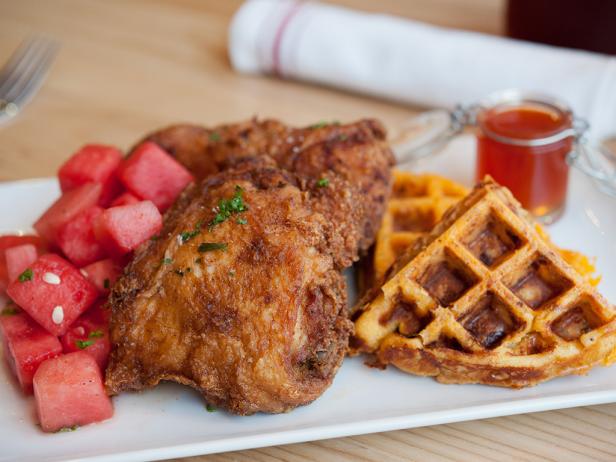 Yardbird Southern Table & Bar
Tracey-Ann Jarrett
No Miami chef has garnered the praise — or fame — for perfectly executing Southern classics like crispy fried chicken (with unique twists like Tabasco honey), quite like Jeff McInnis, executive chef of Yardbird Southern Table and Bar. After attending culinary school in Charleston, SC, this Florida Panhandle native got his start in Miami at the Dilido Beach Club at the Ritz-Carlton, South Beach, and was soon cast on the fifth season of Top Chef.
McInnis eventually moved on to trendy Gigi restaurant in Miami's Wynwood district, where he honed his skills cooking up Asian-inspired meals, before opening Yardbird in 2011. Since then, praise has been heaped on McInnis from the esteemed likes of Bon Appetit for creating Southern fare with flair, from '77 Elvis Pancakes (think chocolate chip pancakes, banana compote, bourbon maple syrup and peanut butter) to the Big Ol' Cheddar Waffle, using farm-fresh ingredients like locally grown Florida heirloom tomatoes. Belly up to a table at Yardbird, take a deep breath and start ordering: Chicken biscuits with pepper jelly, shrimp and grits, and the "27-hour" fried chicken — yup, it takes 27 hours to prepare.